Noelle Drewes, DMA, is an oboe, English horn, and oboe d'amore performer and teacher, as well as a double reed repair specialist, active throughout the Mid-Atlantic region.
She has served as Principal Oboe with the Apollo Orchestra since its founding in 2011 as well as Principal Oboe of the Two Rivers Chamber Orchestra since 2014. Noelle has appeared extensively as a substitute with the National Symphony Orchestra and NSO Pops on both second oboe and English Horn, including for the television broadcast of A Capitol Fourth from the U.S. Capitol, numerous subscription series concerts at the John F. Kennedy Center for the Performing Arts, and shows at both the Filene Center and the Barns at Wolf Trap National Park for the Performing Arts. She has had the privledge of sharing the stage with such eclectic artists as Ben Folds, Sara Bareilles, Renee Fleming, Hansen, Paquito D'Rivera, George Takei, and Misty Copeland. Noelle has additionally performed with the Richmond Symphony, Annapolis Symphony Orchestra, Fairfax Symphony Orchestra, Maryland Symphony Orchestra, Charlottesville Symphony Orchestra, Mid-Atlantic Symphony Orchestra, Arlington Philharmonic, and the McLean Orchestra, as well as with the Great Noise Ensemble, Atlantic Reed Consort, The Georgetown Quintet, United States Naval Academy Band, and the orchestras of the Wolf Trap Opera Company, Washington Concert Opera, Maryland Lyric Opera, Opera Camerata of Washington, the Washington Chorus, Choral Arts Society of Washington, and the Washington National Cathedral Choral Society. Past positions include the Tri-Cities Opera Orchestra of Binghamton, NY, the Summer Opera Theater Company Orchestra of Washington, DC, and the Ash Lawn Opera Orchestra of Charlottesville, VA. She was a founding member of the reed trio, The Capital Reeds, active from 2013-2018.
In addition to the Kennedy Center and Wolf Trap, Noelle has performed at many interesting venues in the region, including the Library of Congress, Strathmore Music Center, the Smithsonian National Air & Space Museum, Signature Theatre, George Washington's Mount Vernon Estate, Washington National Cathedral, Carpenter Theatre at Richmond Center Stage, Maryland Hall for the Performing Arts, Antietam National Battlefield, Union Station, the Maryland Theatre, the Organization of American States' Hall of the Americas, the French and Italian Embassies, and the official residences of the Colombian, Belgian, Japanese, and Portuguese Ambassadors. Additionally she has appeared at Alice Tully Hall at the Lincoln Center for the Performing Arts in New York. Noelle has worked under such conductors as Gianandrea Noseda, Christoph Eschenbach, Gerard Schwarz, Leonard Slatkin, Steven Reineke, JoAnn Falletta, Patrick Summers, Jack Everly, Karel Husa, and Paul Goodwin among many others.
Noelle began her instrument repair career as an apprentice at Lee Lachman's Woodwind Services, where she has continued to work as a technician since 2012. Currently serving as the double reed repair specialist, she provides maintenance and repairs, in addition to properly adjusting all the double reed instruments that come through the shop, as well as working on the other instruments of the woodwind family as needed.
Noelle also runs her own double reed repair workshop from her home in Bowie, MD. Her clients include members of the National Symphony Orchestra, Kennedy Center Opera Orchestra, and the DC premier military bands, as well as prominent freelance classical and jazz artists, show players, and countless schools, students and hobbyists throughout the region. Noelle has appeared as a guest repair specialist at double reed events at the University of Maryland and Shenandoah Conservatory.
Dr. Drewes additionally maintains a successful private teaching studio out of her home in Bowie, Maryland, where her studio consists of beginners through adults. Students from Noelle's studio have been accepted into such institutions as the Peabody Conservatory of Music at Johns Hopkins University, the University of Maryland, West Virginia University, and SUNY Potsdam among others. Teaching the art of reed making is a major part of her curriculum, and most students eventually move from playing on and purchasing Noelle's handmade reeds (a perk of studio membership, as she only sells reeds to students in her studio) to playing on their own reeds, supplementing instrumental lessons with addtional reed-making lessons in order to learn the skill for themselves. Dr. Drewes previously taught as an oboe instructor at DeMatha Catholic High School from 2007-2015 and Bishop McNamara High School from 2008-2016.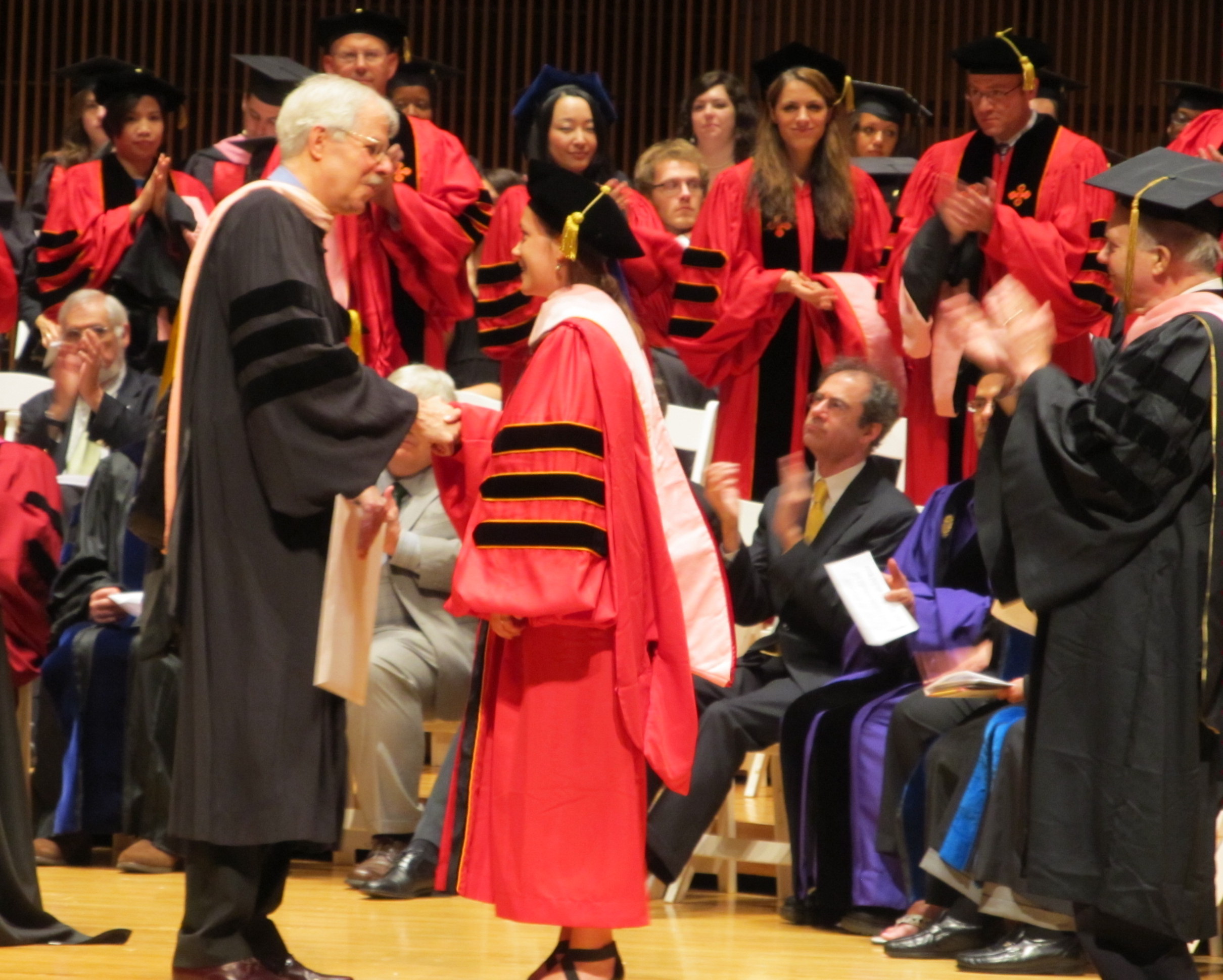 Noelle attended the University of Maryland for graduate school, earning both Master of Music and Doctor of Musical Arts degrees, in 2009 and 2012 respectively. As part of her doctoral assistantship, she coached undergraduate woodwind chamber music groups and taught weekly seminars on oboe technique. In 2009, she performed the Martinu Oboe Concerto with the UMD Repertoire Orchestra in Dekelboum Concert Hall, after placing in the UMD Concerto Competition. She additionally played in side by side concerts with both the Imani Winds and members of the Orpheus Chamber Orchestra. Her doctoral dissertation topic was "Modern Music & Versatility: Post WWII Music for Oboe and English Horn Doubling."
An Ohio native, Noelle grew up playing in the Columbus Cadet and Youth Symphonies, as well as the Regional and All-State Orchestras, and was a fellowship student of the Chamber Music Connection. Recipient of the full-tuition Whalen Scholarship, Noelle received her Bachelor of Music degree in oboe performance from the Ithaca College School of Music in 2007, which included a semester of study abroad at the Royal College of Music in London, England, as a member of the woodwind quintet FORZA.
Noelle has spent summers at the Pierre Monteux School, Brevard Music Center, Eastern Music Festival, and the Boston University Tanglewood Institute. Her main teachers were Mark Hill, Paige Morgan, John Anderson, and Robyn Dixon-Costa. She has also worked extensively with Nicholas Stovall, Jane Marvine, Eric Ohlsson, Randall Ellis, Robert Sheena, and Ralph Gomberg.